Working at IMS
IMS (Integrated Mechanization Solutions) develops and supplies highly accurate production systems. IMS has been doing this for twenty years, with Almelo as its place of business. IMS specialises in building (automated) assembly lines and in process automation for small, complex products and assemblies. IMS always strives for accuracy and high volumes in the assembly lines.
The customers IMS supports are mainly OEMs and TIER 1 suppliers in the field of automotive, photonics, smart devices and the medical world.
*Acquisition in response to vacancies is not appreciated. We do not derive rights or obligations from profiles and cv's that are sent unsolicited. Therefore, we regard them as not being sent. 
" You shouldn't work at IMS if you're reluctant to show initiative and have a lot of responsibilities. You should join IMS if you want to experience projects from beginning to end and if you want to contribute to the success of the IMS customers. "
Headquarters in Almelo

Installations based in more than 20 countries

120 employees in the Netherlands

20 % / 80%

Average age 40 years

Possibility to work from home 20% of your time
Growth possibilities at this company
The growth path within IMS is not fixed. Therefore, you get the room and opportunity to develop yourself personally and professionally; IMS makes a budget available for this. In addition, initiative and entrepreneurship with regard to growth is highly valued.
Why work at IMS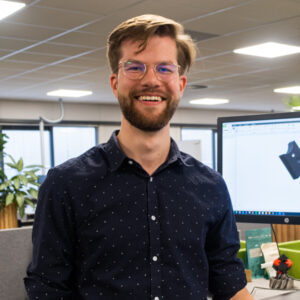 Daniël
Mechanical Engineering
At IMS you work for a lot of types of clients, although you also go into depth. That attracted me more than going for one niche in mechanical engineering. Moreover, we develop our machines ourselves from start to finish. It is also very nice to see that something, which you have thought up and calculated yourself, really works.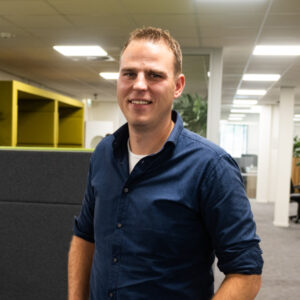 Bart Oude Lohuis
Lead Engineer (Mechanical Engineering)
At IMS you are involved in the development and realization of a machine from the beginning to the end. What you come up with and design, is in front of you a few weeks later and needs to be tested. There is also a lot of variety in the projects: from machines for automotive products to components for smartphones and medical implants. At IMS it will all pass by!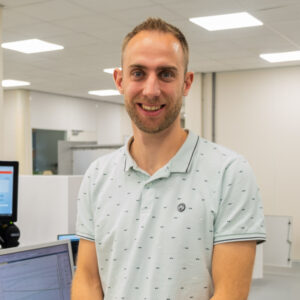 Richard Lubbers
R&D Engineer
Technically challenging, varied and making machines from the beginning to the end (invent, design, build and install).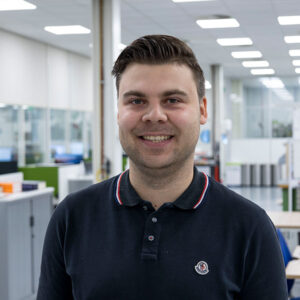 Dennis Meijerink
Controls Engineer
During my studies, I carried out my graduation project at IMS. During this period I got a good impression of the company. The projects and the techniques used at IMS really appealed to me.
Jobs at IMS
What is our biggest challenge?
We want to make our customer the best performing and producing company in their field; we want to give them a sustainable competitive advantage comparing to the competition. This is not a one-time transaction, but a long-term relationship. We think with our customers across life cycles and product groups. Our pay-off is therefore: ''taking you steps ahead!''
'Giving customers a significant advantage over the competition by producing faster, smarter and better. And help colleagues to get the best out of themselves.'
IMS