Mechanical Lead Engineer
Mechanical Lead Engineer
IMS
Almelo
What is required?
Bachelor's or Master's degree in mechanical engineering, mechatronics or similar
Minimum of 5 years work experience in developing machines
Knowledge of/experience with mechatronic systems and design principles
Good command of Dutch and English, both verbally and in writing
Resourceful, able to work with all engineering disciplines
What will you get?
€3.800 - €5.800 gross p/m, depending on knowledge and experience (CAO Metalektro)
40-hour working week
27 holiday days + 13 atv days
Personal training budget
IMS in motion; sport activities, events and company fitness
Lunch with daily fresh products
What will you do?
30% Managing team and coordinating projects
20% Devising and developing concepts
15% Client consultation
15% Draw up test plans and review designs
10% Consultation with colleagues
10% Project management
This vacancy has been created based on interviews with employees to help you get a realistic preview of the job.
Vacancy
As a Mechanical Lead Engineer at IMS, you are responsible for drawing up machine designs based on customer requirements. You translate the customer requirements into a design, set up the test plans and make sure the machine meets all requirements before it goes to the customer.
If one of your Sales colleagues is talking to a new customer, you join in  when the technical content is discussed. Customers often have an abstract idea of what they want: it's up to you to ask the right questions so that the requirements become clear. On this basis, you can make a global 3D design. This design is then refined and adjusted in consultation with the customer, during which you have an advisory role.
If the customer agrees to the design, you will work it out in detail and manage the Engineering team that will create the design. Your focus shifts from the customer to the team: you now mainly take on a coordinating role by explaining what needs to be done and by ensuring that everyone does their job. In the meantime, you make test plans and perform reviews, both internally and for the customer. You are and remain the point of contact for technical questions, which means that your job also involves some project management.  
On average, a project lasts three to six months: during this time, you will work intensively with an Engineering team, the customer and often the R&D team on the customer side. Ideally, the Engineering team consists of a number of Software Engineers, Hardware Engineers and Mechanical Engineers, but this varies per customer and per project. 
Acquisition in response to this vacancy is not appreciated. We do not derive rights or obligations from profiles and cv's that are sent unsolicited. Therefore, we regard them as not being sent. 
If you enjoy designing a complete machine in a multidisciplinary team, taking into account mechanics, hardware and software, and find it challenging to provide structure within project teams, then this is a job for you.
Working week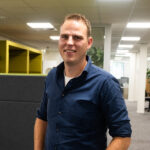 Mechanical Lead Engineer
Bart Oude Lohuis
On an enjoyable working day in the morning, I run into a challenging, technical design issue, which I don't immediately know how to tackle. By the end of the day, I have managed to come up with a workable solution.
During a less enjoyable day, I am informed by a customer that a completed design still needs to be adjusted. This takes a lot of effort, because I have to put my team members back to work and process all the financial and administrative changes.
08:00

09:00

10:00

11:00

12:00

13:00

14:00

15:00

16:00

17:00

18:00
A customer has been using an IMS machine for two years with complete satisfaction, but due to minor product optimisations the quality of the machine unexpectedly drops. The customer calls you for advice: how do you deal with this?
The customer asks if you can think about possible machine settings or small adjustments that might improve the quality. The IMS machine reacts differently to the product optimisation than you expected, so you investigate why. You also visit the customer to take a look at the machine, try some things out and discuss the solution.

You think there is a possibility to solve this, so you go to work on a test setup. This works out successfully, so the improved design can be built by the Engineers. Then it goes back to the customer, who you are also involved with. You ensure that the machine is set up correctly and that it quickly returns to full working order.
Growth
The growth path within IMS is not fixed. You will be given the opportunity and room for personal and professional growth, for example by following training courses. IMS makes a budget and set time available for this. In addition, initiative and entrepreneurship are highly valued within IMS.
Manager Mechanical Engineering
Working at IMS
IMS (Integrated Mechanization Solutions) develops and supplies highly accurate production systems. IMS has been doing this for twenty years, with Almelo as its place of business. IMS specialises in building (automated) assembly lines and in process automation for small, complex products and assemblies. IMS always strives for accuracy and high volumes in the assembly lines.
The customers IMS supports are mainly OEMs and TIER 1 suppliers in the field of automotive, photonics, smart devices and the medical world.
*Acquisition in response to vacancies is not appreciated. We do not derive rights or obligations from profiles and cv's that are sent unsolicited. Therefore, we regard them as not being sent. 
Headquarters in Almelo

Installations based in more than 20 countries

120 employees in the Netherlands

20 % / 80%

Average age 40 years

Possibility to work from home 20% of your time
Colleagues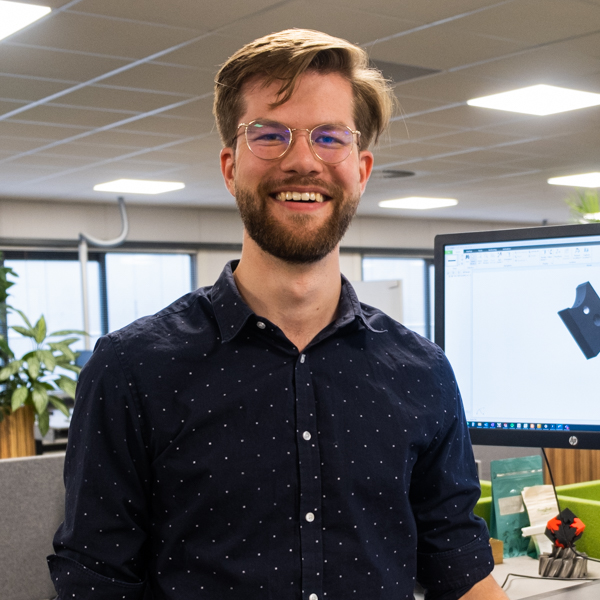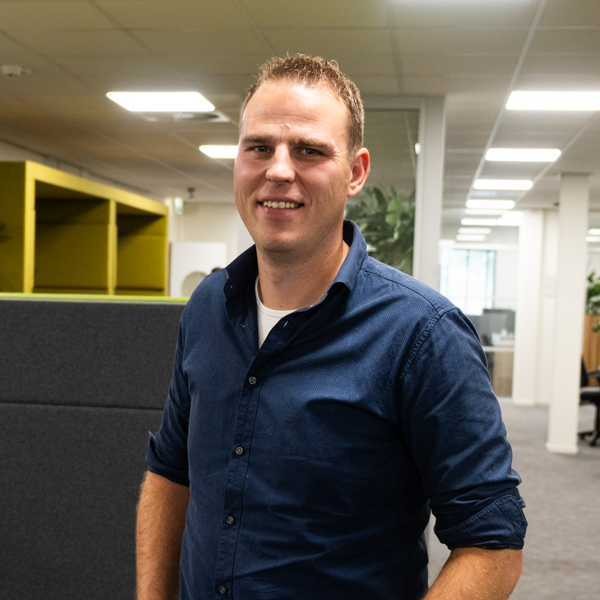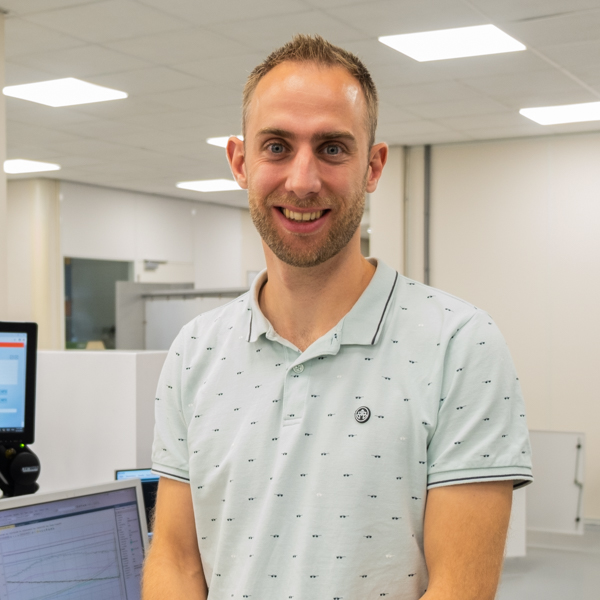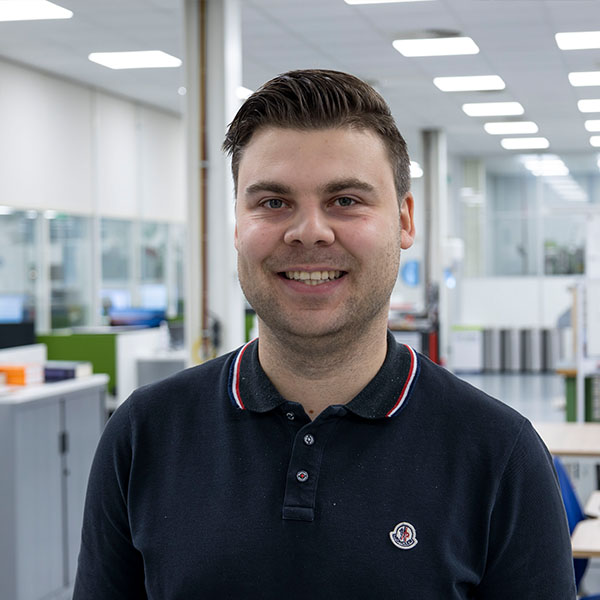 Daniël (31) - Mechanical Engineering
Why did you decide to work for this company?
At IMS you work for a lot of types of clients, although you also go into depth. That attracted me more than going for one niche in mechanical engineering. Moreover, we develop our machines ourselves from start to finish. It is also very nice to see that something, which you have thought up and calculated yourself, really works.
What did you study?
Master Mechanical Engineering at University of Twente.
What do you do in your spare time?
Producing music
Bart Oude Lohuis (35) - Lead Engineer (Mechanical Engineering)
Why did you decide to work for this company?
At IMS you are involved in the development and realization of a machine from the beginning to the end. What you come up with and design, is in front of you a few weeks later and needs to be tested. There is also a lot of variety in the projects: from machines for automotive products to components for smartphones and medical implants. At IMS it will all pass by!
What was your previous job?
Mechanical Engineer at Viro
What do you do in your spare time?
Mountainbiking and running
Richard Lubbers (34) - R&D Engineer
Why did you decide to work for this company?
Technically challenging, varied and making machines from the beginning to the end (invent, design, build and install).
What was your previous job?
Project officer at a consulting and engineering company in Deventer
What do you do in your spare time?
Soccer and mountainbiking
Dennis Meijerink (29) - Controls Engineer
Why did you decide to work for this company?
During my studies, I carried out my graduation project at IMS. During this period I got a good impression of the company. The projects and the techniques used at IMS really appealed to me.
What did you study?
Bachelor Elektrotechnique at the Hogeschool Saxion
What do you do in your spare time?
Crafting
Application process
Telephone introduction to Recruiter
First interview with Recruiter and Hiring Manager
Second interview with two colleagues
Terms of employement interview
You got the job!