Sales Manager
What is required?
Bachelor's or Master's degree
At least 5 years of work experience in sales of (complex) technical products, preferably production and/or measuring equipment
International experience is an advantage
Result oriented, good listener, good networker
Good command of English and Dutch. Command of other languages is an advantage
Willingness to travel frequently
What will you get?
€3.500 - €5.000 gross p/m, depending on knowledge and experience
Bonus scheme
40 hour working week
27 holiday days + 7 atv days
Personal training budget
What will you do?
30% Visiting clients
30% Approaching potential clients
20% Developing business cases
10% Internal consulting
10% Maintaining client relations
This vacancy has been created based on interviews with employees to help you get a realistic preview of the job.
Vacancy
As a Sales Manager at IMS, you are responsible for making contacts with potential clients and developing the subsequent process that leads to an order. You will also maintain relationships with existing clients to ensure repeat business.
The emphasis of the job is on the development of new clients. You make contact with potential clients, for example at trade fairs, conferences and networking events. You stay in contact with these parties, identify their needs and ensure that IMS competences are clear. If the (potential) client shows a concrete interest, you make sure that the business case is clear and you design - in cooperation with the Product Manager and System Architect - a suitable solution for the client. This can be either a standard product or a product with customized adjustments.
Then it is your job to actually sell the solution to the client. This usually involves a visit to the client, who is often abroad. During the visit, you make a good presentation and listen carefully to the client's wishes: what is the budget, when would they like to place an order and what do they see in IMS products?
During and after the implementation of a project, you stay in touch with the client to ensure everything is to their satisfaction. In this way, you build up a lasting client relationship. You work in the Sales team with three other Sales Managers, and with several Product Managers and System Architects. You will be managed by the Sales Director.
If you like working with technology and understanding complex client cases, and find it challenging that the process at a client's site can sometimes take a long time, then this is a job for you.
Calendar
Sales Manager

On an enjoyable day, you have a successful client visit and you make new contacts at a networking event.
On a less enjoyable day, you have a lot of internal meetings and unanswered phone calls, so you do not make any progress with a number of projects.
08:00

09:00

10:00

11:00

12:00

13:00

14:00

15:00

16:00

17:00

18:00

19:00
Approaching new clients

Lunch

Meeting System Architect

Meeting client

Approaching clients

Meeting Sales Director

Lunch

Travelling

Travelling

Visiting client

Working on a business case

Approaching clients

Writing a proposal

Approaching clients

Working on a business case

Working on a proposal

Lunch

Working on a business case

Travelling

Visiting a client

Travelling

Lunch

Visiting a client (abroad)

Visiting a client (abroad)
You have proposed to visit a potential client abroad. How will you proceed during this visit?
Visiting clients is an important part of your job as Sales Manager. This often involves going to clients abroad, where the visit lasts for one to two days. You prepare for a visit thoroughly, often together with the Product Manager and the System Architect, who sometimes accompany you. The day starts with a breakfast with colleagues, sometimes also together with the client. Once you are at the client's site, you start with an introduction from both parties. Preferably, you let the client start, because this way you can gather extra information, which you can then include in your introduction. Next, you often get a tour of the company, where you listen carefully and identify opportunities. What machines do you see at the client's site, and are they possibly the competitor's machines? Then you start talking about what IMS can offer the client and you try to gather as much information as possible about the client's budget, when they want to place an order and if they are also talking to competitors.
Growth
The growth path within IMS is not fixed. You will be given the opportunity and room for personal and professional growth, for example by following training courses. IMS draws up a budget and sets time available for this. In addition, initiative and entrepreneurship are highly valued within IMS.
Working at IMS
IMS (Integrated Mechanization Solutions) develops and supplies highly accurate production systems. IMS has been doing this for twenty years, with Almelo as its place of business. IMS specialises in building (automated) assembly lines and in process automation for small, complex products and assemblies. IMS always strives for accuracy and high volumes in the assembly lines.
The customers IMS supports are mainly OEMs and TIER 1 suppliers in the field of automotive, photonics, smart devices and the medical world.
*Acquisition in response to vacancies is not appreciated. We do not derive rights or obligations from profiles and cv's that are sent unsolicited. Therefore, we regard them as not being sent. 
Headquarters in Almelo

Installations based in more than 20 countries

120 employees in the Netherlands

20 % / 80%

Average age 40 years

Possibility to work from home 20% of your time
Colleagues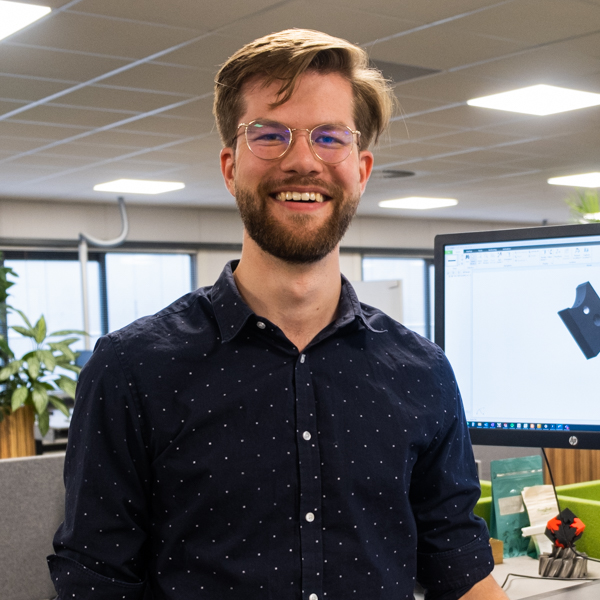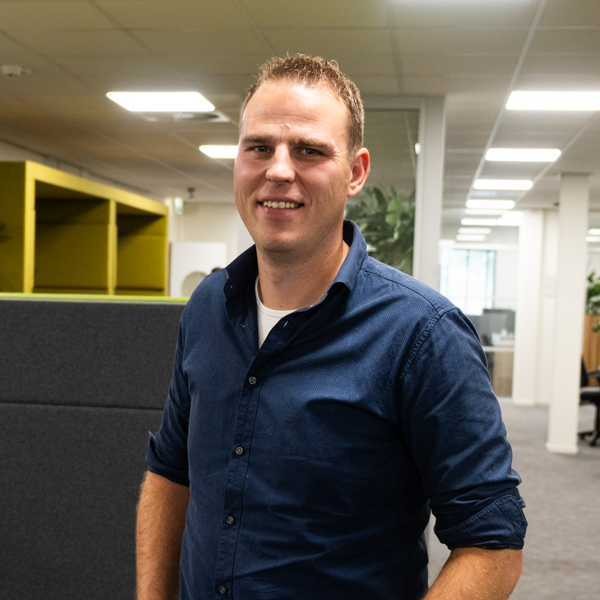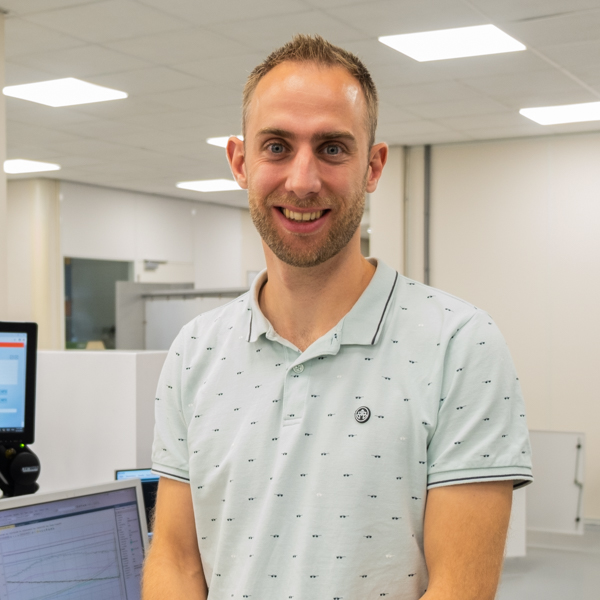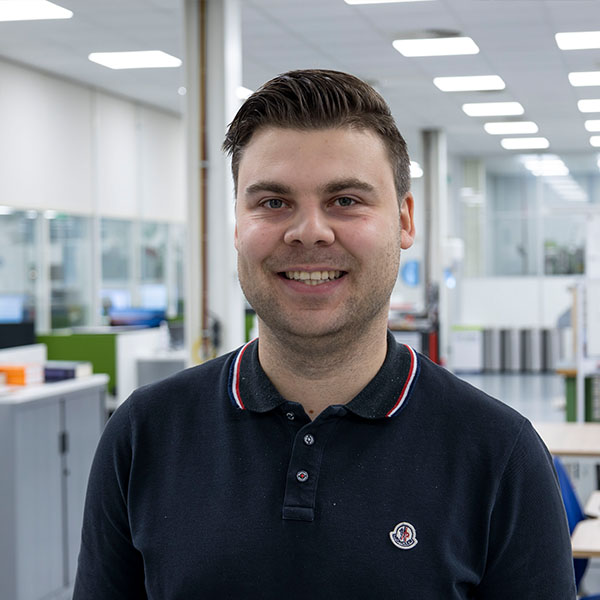 Daniël (30) - Mechanical Engineering
Why did you decide to work for this company?
At IMS you work for a lot of types of clients, although you also go into depth. That attracted me more than going for one niche in mechanical engineering. Moreover, we develop our machines ourselves from start to finish. It is also very nice to see that something, which you have thought up and calculated yourself, really works.
What did you study?
Master Mechanical Engineering at University of Twente.
What do you do in your spare time?
Producing music
Bart Oude Lohuis (34) - Lead Engineer (Mechanical Engineering)
Why did you decide to work for this company?
At IMS you are involved in the development and realization of a machine from the beginning to the end. What you come up with and design, is in front of you a few weeks later and needs to be tested. There is also a lot of variety in the projects: from machines for automotive products to components for smartphones and medical implants. At IMS it will all pass by!
What was your previous job?
Mechanical Engineer at Viro
What do you do in your spare time?
Mountainbiking and running
Richard Lubbers (33) - R&D Engineer
Why did you decide to work for this company?
Technically challenging, varied and making machines from the beginning to the end (invent, design, build and install).
What was your previous job?
Project officer at a consulting and engineering company in Deventer
What do you do in your spare time?
Soccer and mountainbiking
Dennis Meijerink (27) - Controls Engineer
Why did you decide to work for this company?
During my studies, I carried out my graduation project at IMS. During this period I got a good impression of the company. The projects and the techniques used at IMS really appealed to me.
What did you study?
Bachelor Elektrotechnique at the Hogeschool Saxion
What do you do in your spare time?
Crafting
Application process
Telephone introduction with recruiter
First meeting with recruiter and hiring manager
Second meeting with two clients
Terms of employment interview
You got the job!