Sales Engineer
Sales Engineer
IMS
Almelo
What is required?
Academic working and thinking level
Broad technical education
Minimum of 10 years' relevant work experience in a similar role or as a Technical Engineer
Ability to think conceptually
Good command of Dutch and English, both verbally and in writing
Representative and communicatively strong
What will you get?
€4.500 - €7.000 gross p/m, depending on knowledge and experience
40-hour working week
27 holiday days + 7 ATV days
Personal training budget
What will you do?
40% Create and develop technical proposals
20% Meetings with clients
20% Supervise engineering teams
20% Internal consultation
This vacancy has been created based on interviews with employees to help you get a realistic preview of the job.
Vacancy
As the Sales Engineer at IMS, you are responsible for translating the customer's request into a suitable technical proposal with corresponding specifications. You are involved in the entire process: from the first customer contact to the delivery of the machine. You analyse the customer's processes and look for a feasible and proven solution that satisfies the customer's requirements. If new technology has to be developed for a customer's request, you ensure that the risks involved are limited. You do this by initiating, commissioning and evaluating a proof-of-concept study.
You summarise this in the technical proposal that is presented to the client and calculate the costs of the design. Once a proposal becomes an order, you support the Engineering team in starting up the project. During the project, you evaluate the concepts and designs made by the Engineers. In doing so, you monitor whether the realised solution is within the scope of the proposed design.
Within the product group, you work together with a Product Manager and a Sales Manager. In addition, within projects you work together with colleagues from other disciplines, such as the Lead Engineers and the Technical Director.
If you enjoy devising technical solutions to customer processes independently, and find it challenging to lead projects and receive feedback on your proposals, then this is the job for you.
Working week
Sales Engineer

During a fun working day, the technical solution you came up with together with your team appears to work well during the proof-of-concept study. This gives a lot of energy!
During a less enjoyable working day, it turns out that a customer - despite the beautiful concept you have developed - does not choose your solution.
08:00

09:00

10:00

11:00

12:00

13:00

14:00

15:00

16:00

17:00

18:00
A customer asks for a machine that is largely compatible with a standard IMS machine. An as yet unknown assembly process is required to produce the customer's product. How do you proceed?
First of all, you discuss with the customer why this process is needed in the machine. What processes are running at the customer and how does this new assembly process contribute to them? Then you consult with the R&D department about the technical possibilities of making this design. If necessary, you initiate a proof-of-concept study to map out the risks of this new technique. You will include the results of this study in your technical proposal that you will eventually present to the customer.
Growth
The growth path within IMS is not fixed. You will have the opportunity and space to develop yourself personally and professionally, for example, by following training courses. There is a budget and time for this. Initiative and entrepreneurship are appreciated within IMS.
Working at IMS
IMS (Integrated Mechanization Solutions) develops and supplies highly accurate production systems. IMS has been doing this for twenty years, with Almelo as its place of business. IMS specialises in building (automated) assembly lines and in process automation for small, complex products and assemblies. IMS always strives for accuracy and high volumes in the assembly lines.
The customers IMS supports are mainly OEMs and TIER 1 suppliers in the field of automotive, photonics, smart devices and the medical world.
*Acquisition in response to vacancies is not appreciated. We do not derive rights or obligations from profiles and cv's that are sent unsolicited. Therefore, we regard them as not being sent. 
Headquarters in Almelo

Installations based in more than 20 countries

120 employees in the Netherlands

20 % / 80%

Average age 40 years

Possibility to work from home 20% of your time
Colleagues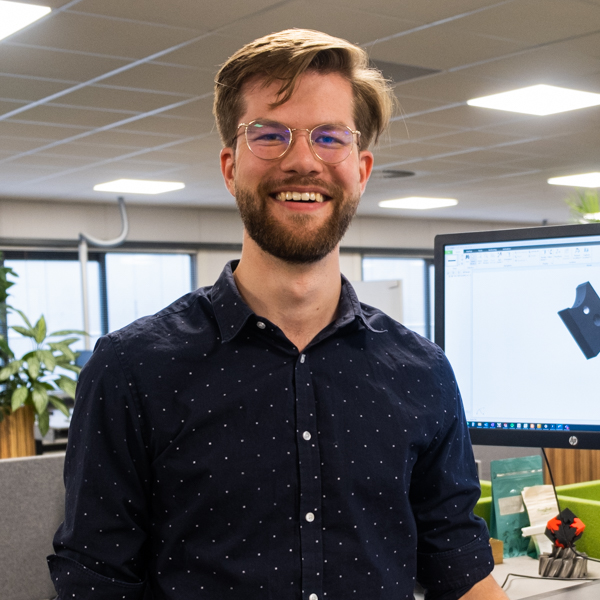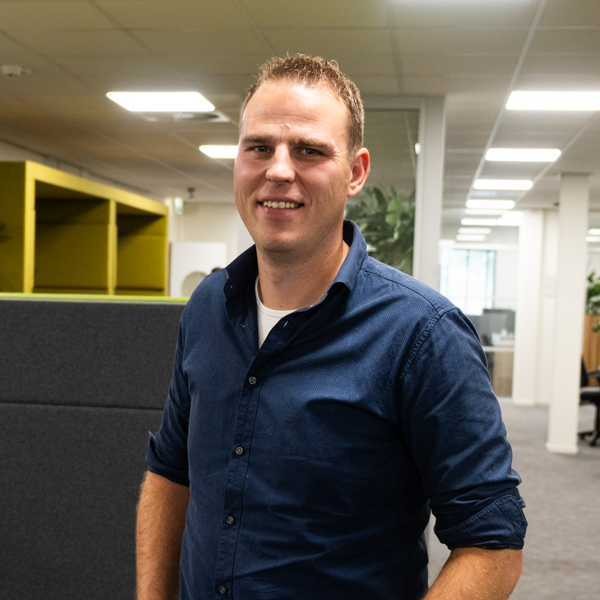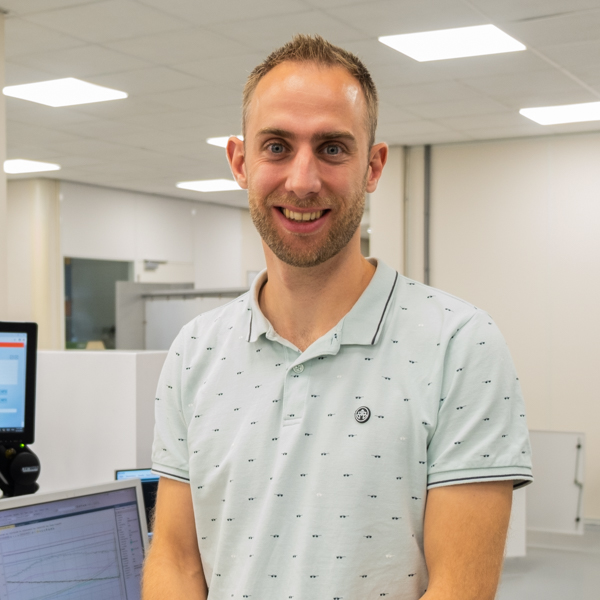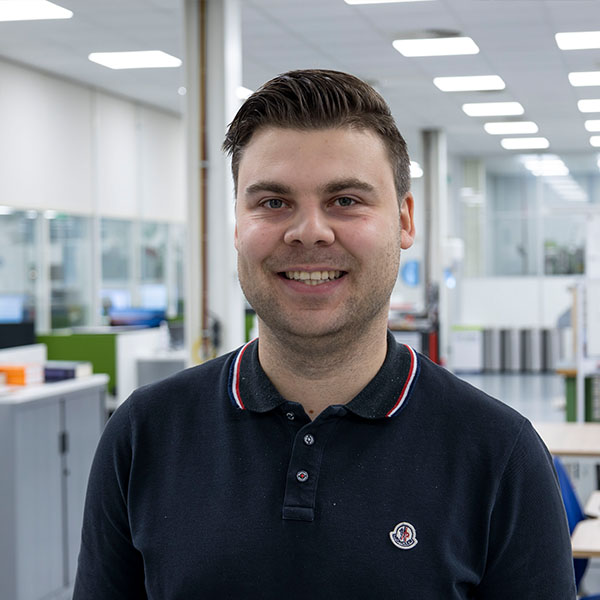 Daniël (31) - Mechanical Engineering
Why did you decide to work for this company?
At IMS you work for a lot of types of clients, although you also go into depth. That attracted me more than going for one niche in mechanical engineering. Moreover, we develop our machines ourselves from start to finish. It is also very nice to see that something, which you have thought up and calculated yourself, really works.
What did you study?
Master Mechanical Engineering at University of Twente.
What do you do in your spare time?
Producing music
Bart Oude Lohuis (34) - Lead Engineer (Mechanical Engineering)
Why did you decide to work for this company?
At IMS you are involved in the development and realization of a machine from the beginning to the end. What you come up with and design, is in front of you a few weeks later and needs to be tested. There is also a lot of variety in the projects: from machines for automotive products to components for smartphones and medical implants. At IMS it will all pass by!
What was your previous job?
Mechanical Engineer at Viro
What do you do in your spare time?
Mountainbiking and running
Richard Lubbers (34) - R&D Engineer
Why did you decide to work for this company?
Technically challenging, varied and making machines from the beginning to the end (invent, design, build and install).
What was your previous job?
Project officer at a consulting and engineering company in Deventer
What do you do in your spare time?
Soccer and mountainbiking
Dennis Meijerink (28) - Controls Engineer
Why did you decide to work for this company?
During my studies, I carried out my graduation project at IMS. During this period I got a good impression of the company. The projects and the techniques used at IMS really appealed to me.
What did you study?
Bachelor Elektrotechnique at the Hogeschool Saxion
What do you do in your spare time?
Crafting
Application process
Phone call with Recruiter
First interview with Recruiter and Hiring Manager
Second interview with two colleagues
Terms of employment interview
You got the job!